Dear players,
On 18:00 Aug.9 PST, server Light in Darkness welcomed the first PK GM Event in Senior PK Arena. All 9 GMs participated in this fierce PK with their respective flashy equipments. Several powerful scenario BOSS and World Class BOSS even joined in this PK party!
Before the start of PK event, 9 GMs showed up at Stone City to prepare for the upcoming fierce battle. Their appearance soon became the focus of all players around. It's a memorable moment to see all GMs on one server! Some players dueled with GMs and were excited to defeat them.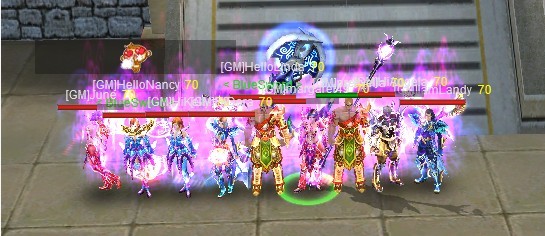 Group Photo of GMs
Facing the challenges from so many high-level players wearing powerful weapons and equipments, GMs were at a disadvantage from the start. Attacks to GMs never seemed to stop. For players, it's a great fun to make CS on GM and even knock them down.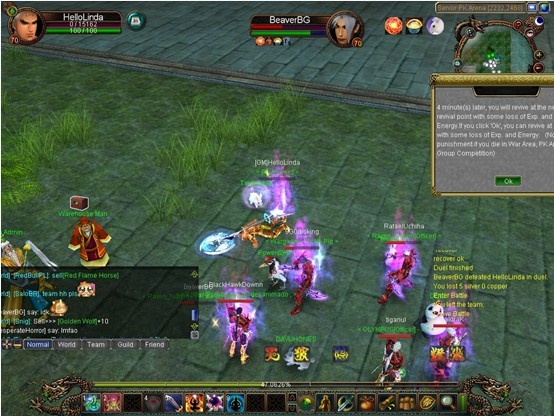 GM Hellolinda VS Players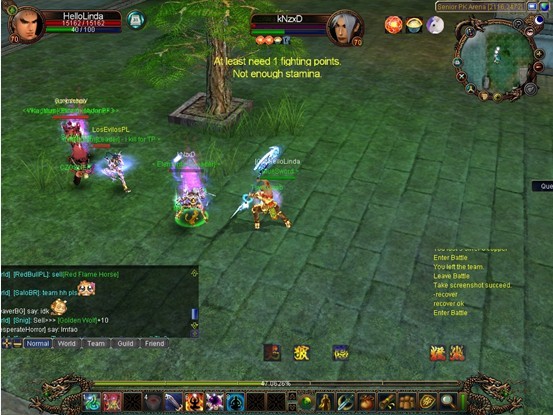 GM Hellolinda VS Players
In the second half of the event, scenario BOSS and World Class BOSS also joined in this party, their valuable drops were extra bonus for the lucky players.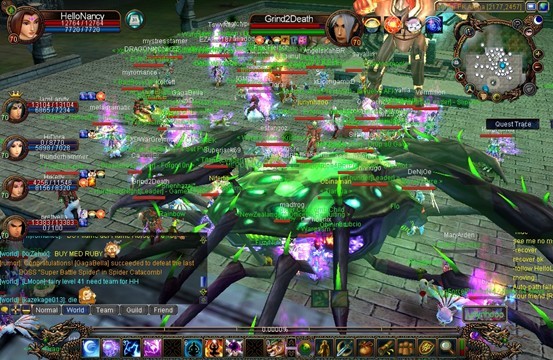 Players VS Scenario BOSS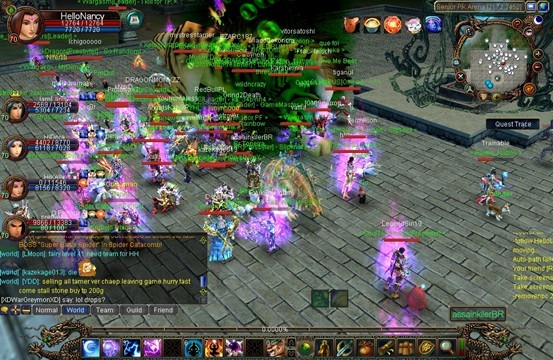 Players VS Scenario BOSS
After 30-minute event ended, GMs were surrounded by players who grasped this chance to take screenshots with them.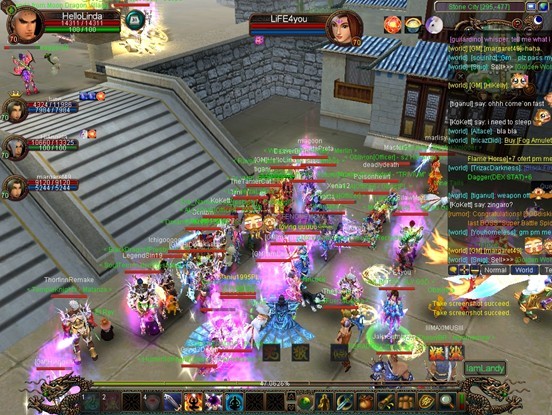 GMs and Players after Event
Click here for more screenshots.
Thanks for participation!
TO Operation Team