Beginner Guide
Home>Basic Knowledge>Beginner Guide
Level 10: More Trainings for Young Man
To enhance equipment and Talisman
By following quest guide, you will come to Sky Village.  Here you can do something to help villagers and they will give you some equipment (blue quality) as reward.  Putting on new equipment, you will become stronger.  And don't forget to make your Talisman stronger too by enhancing it!  Enhance Talisman is easy – just open skill bar, and you can see "Enhance" function, click and choose the Talisman you want to enhance and start enhancing.  You may ask: if I get a new Talisman, do I have to enhance it over again?  No, you don't have to – just transfer the enhancing level from your old Talisman to the new one.  Do it by "Merge" function in skill bar.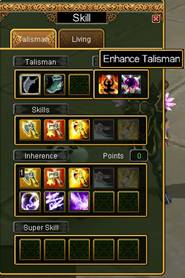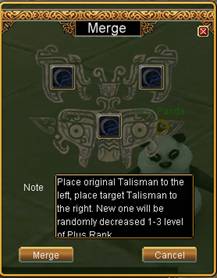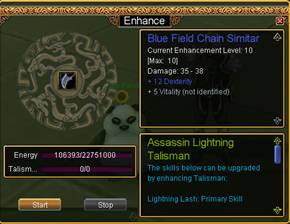 The first scenario
Do you feel you are much stronger after forging equipment and Talisman?  Now call together your friends and challenge the first scenario - Bamboo Valley.  This scenario is fit for beginners for it has low entry requirement and has moderate difficulty.  Moreover, you can get a lot of experience and item rewards from it.
Join a guild
Another important system you can't miss is Guild.  Guild is a very important community system in TO world, and it can't be ignored in player's growing up.  Now is an appropriate time to join in a strong guild.