Other Systems
Home>Game System>Other Systems
Celestial Pearl
In current, there are several regular weekly events in game. One of them is "Celestial Pearl Event".
Celestial Pearl Time:
19:00 ~ 20:00 on Tuesday, 13:00 ~ 14:00 on Thursday, 07:00 ~08:00 on Saturday  (Weekly)
[ Collect Celestial Pearl ] Quest NPC:Immortal Lee (277, -523 Stone City)
Contents: during the event time, Celestial Pearls of all stars will be scattered in different areas for players to pick up.  When players gather enough pearls as the quest requires, he/she can report the quest to get enjoyable rewards.
All level 15 (or higher) players are able to get a corresponding [ Collect Celestial Pearl ] quest from Immortal Lee. The level of your character decides which star you are required to collect.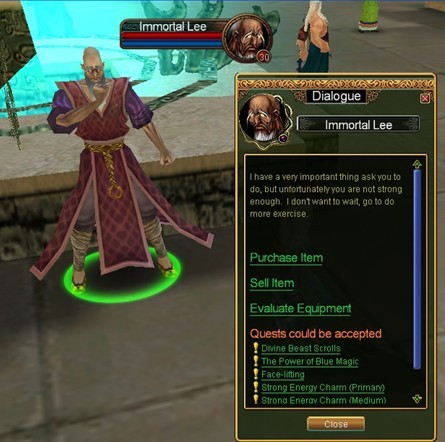 Details:
Char. Lev
Requirements
Quest Rewards
Main Location
15-25
Celestial Pearl of One Star  20
5000 Experience / 50 Silver / Ice Mon Cake (1)
  Near Sky Village
26-36
Celestial Pearl of Two Stars  20
10000 Experience / 1 Gold / Ice Mon Cake (1)
Near Stone City
36-60
Celestial Pearl of Three Stars  25
18000 Experience / 1 Gold 80 Silver / Ice Mon Cake (1)
Near Vast Mountain
61 and higher
Celestial Pearl of Four Stars  25
30000 Experience / 3 Gold / Ice Mon Cake (1)
Near Moon Dragon Village
(The main location is for your reference, pearls can also be found in many other maps)

Hint: Celestial Pearls is not available in Scenarios, PK Arena, PVP & PVE scenes or Stone City.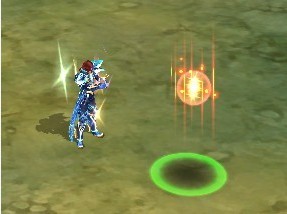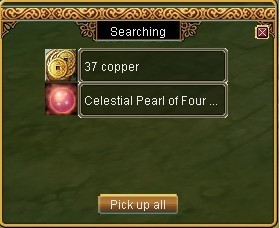 Tips:

Celestial Pearl will disappear itself, so you'd better be quick!

Celestial Pearl is tradable.  You can buy the pearls you need from other players if you failed to get enough for a quest.
Celestial Pearl's Position Reveal: http://www.miragame.com/forum/viewthread?id=10946