Newbie Guide
Home>Basic Knowledge>Newbie Guide
Operation
Select the target:
Left-click on the target. If the target can be selected, then the target is the selected target at the moment. The head portrait of the target will be shown on the main interface. At the bottom of the target foot shows the highlight circle.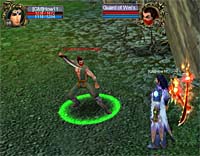 Move the character:
Left-click on the ground, the character starts to move, if you hold your click for 3 seconds, the character will move continuously.
Attack the target:
Press the skill hotkey to attack selected target. Each hotkey press cause one skill attack. Right click on the monsters to use normal attack. Normal attack can be continued automatically.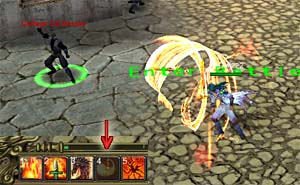 Talk with NPC:
Right-click on the NPC, the system will select the target and begin to talk automatically. Left-click to choose in the dialogue box.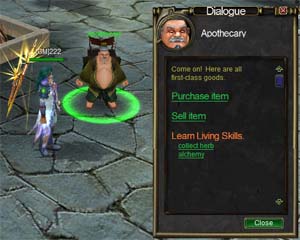 Special Items:
Move the mouse on the special item, then the mouse pointer changes into special icon. The special item refer to the things that can interacts with the players in the scenes, for example, the door can be open, relative things with the quest, and so on.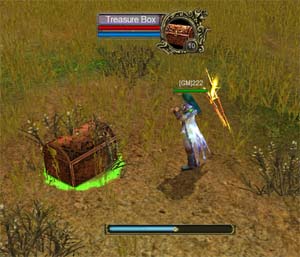 The operations of mouse:
Single left-click:
Walk, select the target.
Single right-click:
Do default operation to the selected target.
The default operation to NPC is talk.
The default operation to the monsters is attack.
No default operation to players.
Roll the scroll bar:
Upward- zoom in the visual angle.
Downward- zoom out the visual angle.
Leftward- anticlockwise rotate the visual angle.
Rightward- clockwise rotate the visual angle.